Are you looking for pink abstract art to add to your space? We've compiled a list of pink abstract art from artists around the world for you to check out below. Some pieces are bright and vibrant, while others are soft and muted. There's something for everyone.
All images are from the website of the artists we feature. Some links may be affiliate links which means we may earn commission if you click through and make a purchase. This helps support our team & allows us to keep our features completely free for artists.
Art By Oak
Heun Oak Kim, based in Toronto, has a great collection of large and colorful original paintings. This graffiti style pink abstract piece is 48 x 36″ on gallery depth canvas.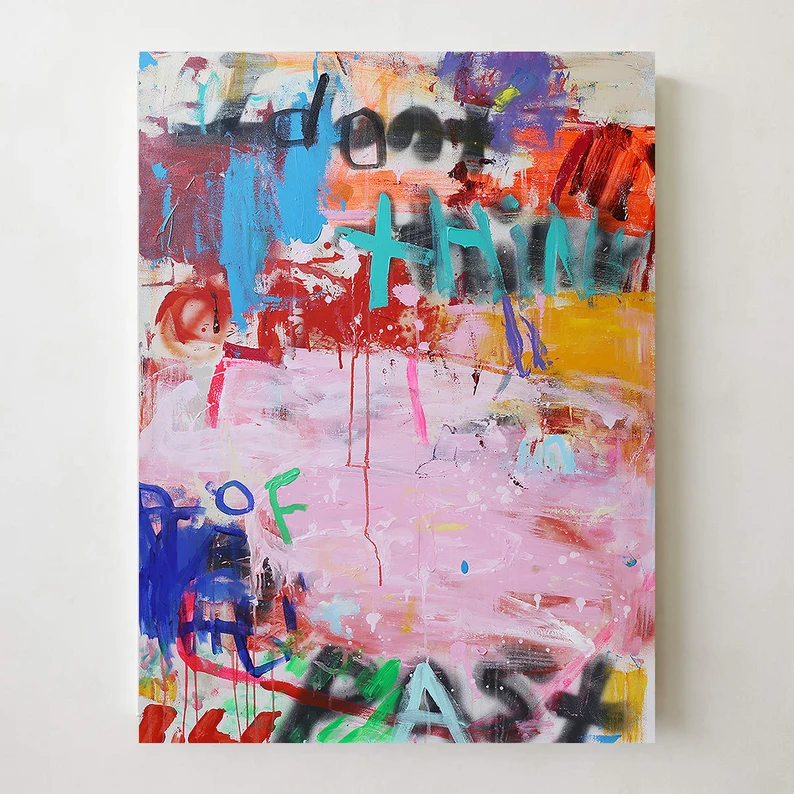 Art By Dina D
Dina D is a talented abstract artist based in Maryland USA. She's been featured in a number of publications and most recently was one of the Etsy Design Award winners. Her pink minimalist modern piece is definitely a favorite. You can even have this piece commissioned in three different sizes depending on the needs of your space.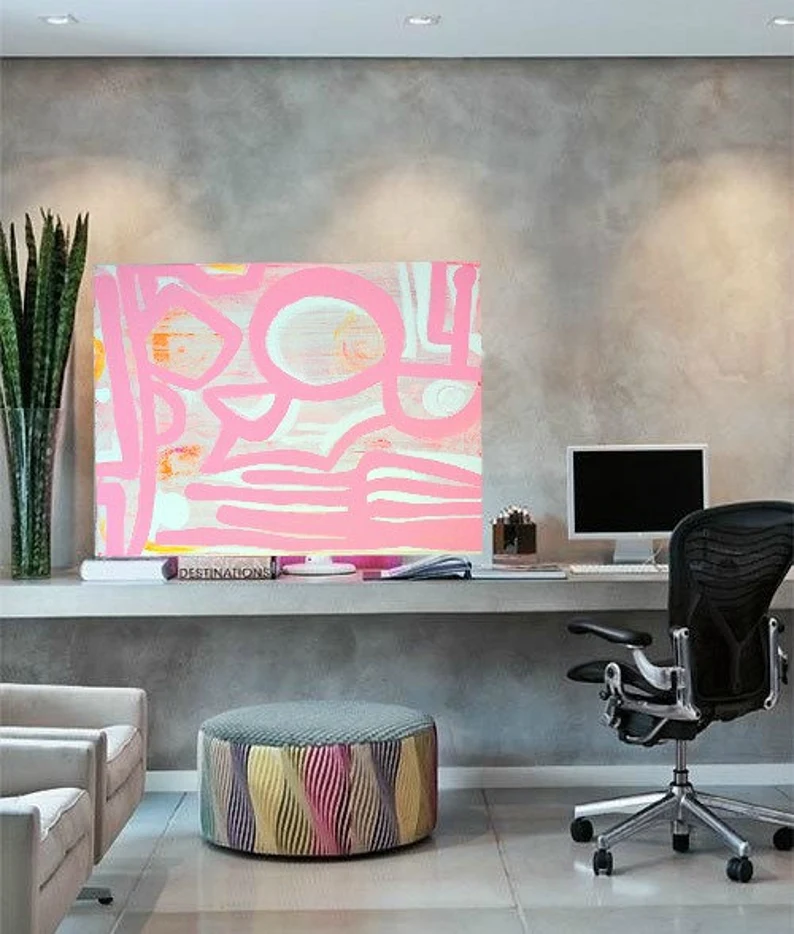 Shannon Evans
This gorgeous original pink abstract art painting is by Shannon Evans who is a California based abstract artist. This piece is called 'here comes the sun' and is 24 x 24″ on canvas.
Elena's Art Studio
Elena's Art Studio is based in Whitby, ON. She creates abstract art that's vibrant and joyful and has both original art and prints available. This pink-toned art entitled 'Everlasting Spring' is 72″ x 30″ and comes unstretched on canvas. It will require stretching by a local frame shop or yourself. She's kindly included instructions for stretching if this is the route you decide to go.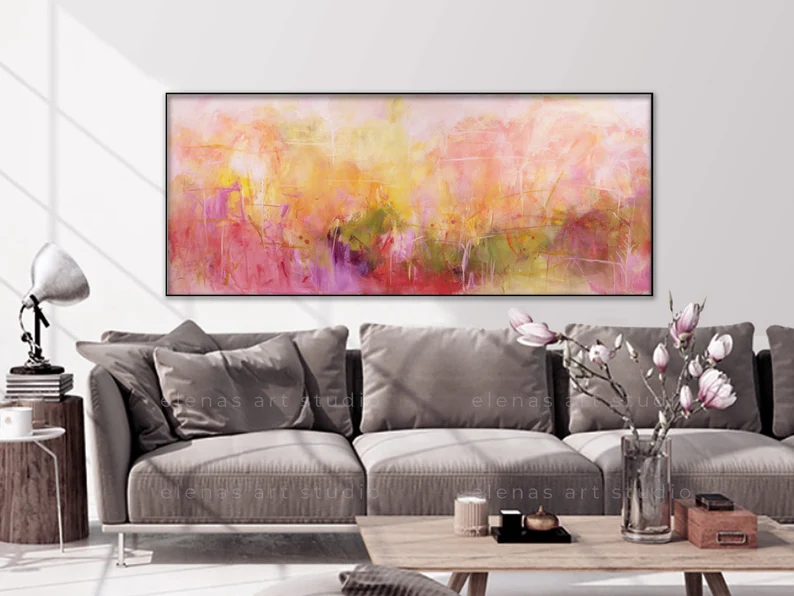 Pink abstract art on paper entitled 'Carnation City'
50 x 38 inches with smaller pieces available
Free shipping
Based in New Jersey, USA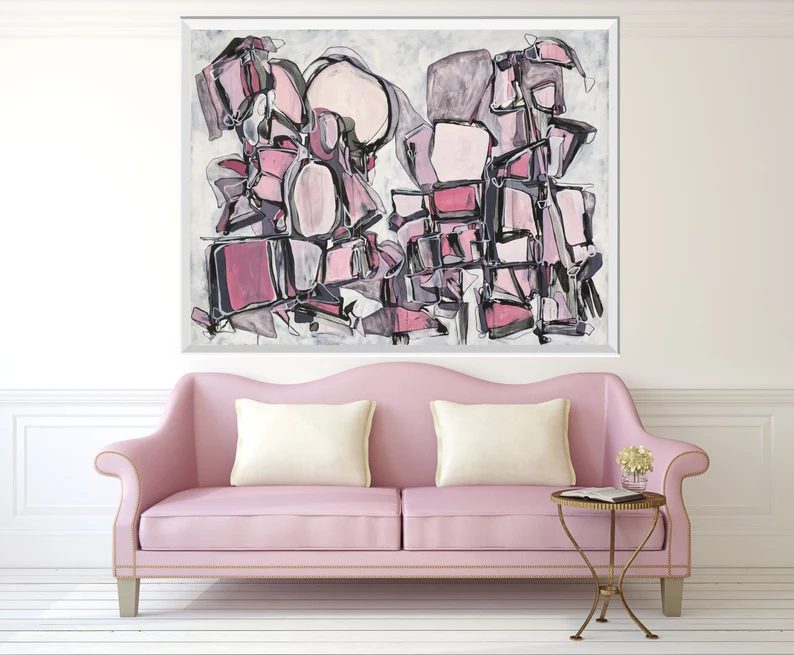 Vahe Art
Pink abstract oil painting entitled 'Spring Update'
68.5 x 43 inches
Based in California, USA
We'll continue to add bright and colorful pink abstract art to this list as we discover it so keep checking back.